Ambassador to Japan Nguyen Quoc Cuong has paid a four-day visit to Japan's Wakayama prefecture at the invitation of Nikai Toshihiro, Chairman of the Liberal Democratic Party of Japan Executive Council and the Japan-Vietnam Friendship Parliamentarians Union (JVFPU).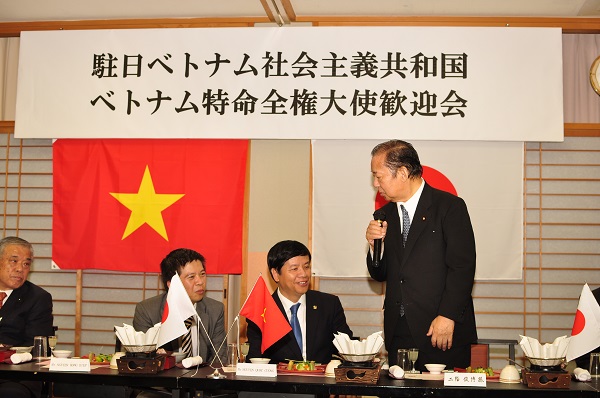 At an exchange meeting, Nikai Toshihiro told the prefecture officials about Vietnam's glorious history and close-knit relationship between the two countries. He underscored that Japanese people admired and respected Vietnamese people.
Ambassador Cuong thanked the Japanese Government and people for their assistance over the past decades and highlighted JVFPU's significant contribution to promoting Vietnam-Japan relationship.
At a working session on April 25, Wakayama Governor Yoshinobu Nisaka recalled his visit to Vietnam last March which opened cooperation opportunities with Vietnamese localities in hi-tech agriculture and ocean tuna preservation. He said Wakayama wants to cooperate with Vietnam in tourism and academic training.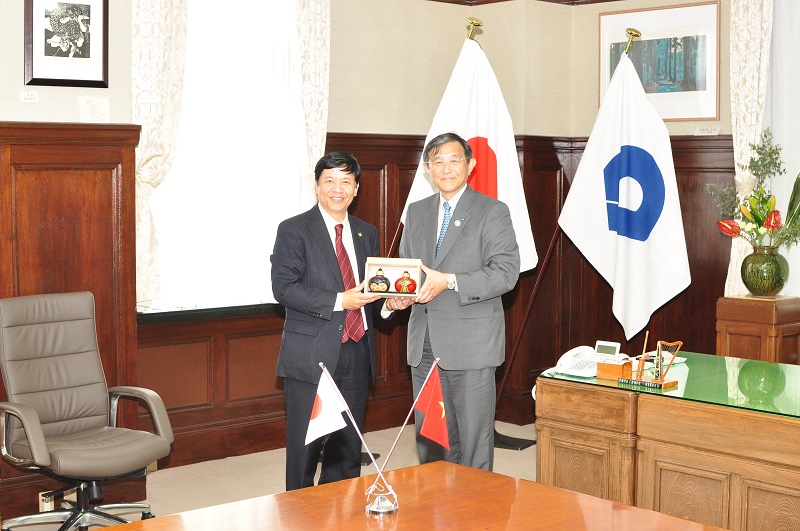 Ambassador Cuong appreciated Governor Nisaka's initiatives and efforts to foster cooperation with Vietnamese localities and pledged to do his utmost to further strengthen bilateral ties.
During their stay in Wakayama, the Vietnamese Embassy delegation met business leaders and farmers and visited some famous historical relic and tourism sites in the prefecture.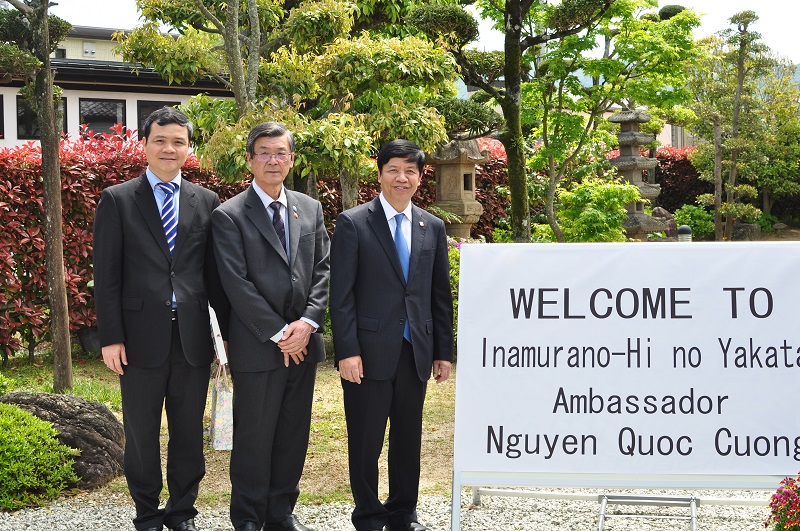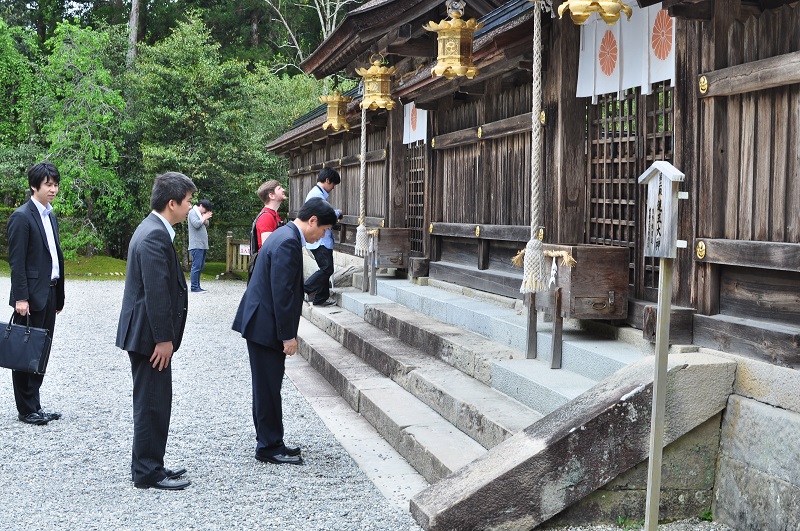 Quick contact
Address: Tokyo, 151-0062, Shibuya-ku, Motoyoyogi-cho, 50-11
Telephone Number: (813) 3466-3311; 3466-3313; 3466-3314.
Emergency line for Vietnamese citizens: +8180-9661-5656
- Fax: +8133466-3312
- Email:
vietnamembassy-japan@vnembassy.jp (General information)
vnconsular@vnembassy.jp (Consular Affairs)