Vietnam Rapid growth points to stronger ties ahead
- Ambassador Vu Hong Nam's Remarks on Vietnam's National Day -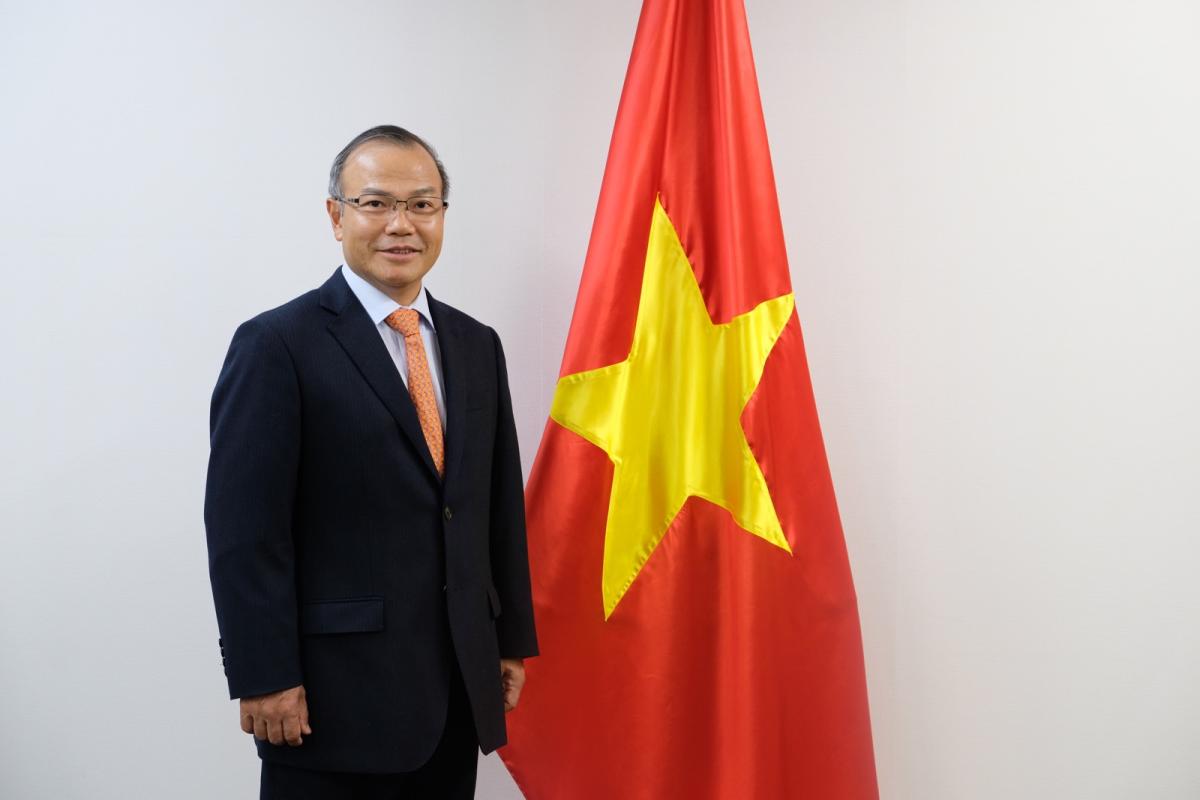 On 2nd September 1945, President Ho Chi Minh proclaimed the independence of Vietnam. On this historic occasion, the Vietnamese people pledged to stand united to overcome countless hardships to secure independence, sovereignty, and the right to pursue happiness. The teaching of President Ho Chi Minh – "Nothing is as precious as independence and freedom" has long been engraved in the hearts of millions of Vietnamese. The 76-year-olds journey of Vietnam has been marked with glory and profound changes in realizing the goal of "wealthy people, strong nation, and democratic, just and cultured society" and the foreign policy of independence, self-reliance, diversification and multilateralisation of international relations.
2021 has been an extraordinary year. COVID-19 has caused unprecedented damages to human life, global economy, socio-political stability. Under such circumstances, the Vietnamese people still managed to overcome major challenges and achieve the "dual goals" of fighting the pandemic and reviving socio-economic development. As a result, the first 6 months of 2021 continued to remain optimistic with encouraging outcomes in many fields.
In politics, various important events were held with great successes, including the 13th National Party Congress and the 14th National Assembly. In the global and regional domains, Vietnam has successfully assumed the 2020-2021 UNSC Non-Permanent Membership and acted as an active member in promoting ASEAN centrality. In economics, despite the fourth wave of Covid-19, Vietnam's GDP expanded 5.64% in the first half of 2021. As of June 2021, FDI projects were estimated to disburse at US$9.24 billion, an increase of 6.8 percent compared that of 2020. 
As one of the fastest emerging economies, Vietnam holds a key position in the Indo-Pacific region. Over the years, Vietnam and Japan have become more than trusted friends and partners. The two sides frequently render support to each other, take advantage of opportunities to overcome any challenges. Japan has always been Vietnam's top partner in trade, investment, infrastructure development and technical assistance. The testimony of which was manifested by Prime Minister Suga Yoshihide's first foreign visit as Prime Minister to Vietnam.
Under Prime Minister Suga's leadership, the Japan-Vietnam relations are on an upward trajectory. Both countries acknowledge each other's roles and positions in the region and desire to further promote a long-term strategic partnership. Among the 136 nations and territories investing in Vietnam, Japan is the biggest official development assistance (ODA) provider, with US$ 28 billion in grants and loans. For the first 6 months of 2021, Japan's investment in Vietnam reaches US$ 2.44 billion. With 4900 projects being implemented in the country with the capital of US$ 63.1 billion, Japan become the second largest investor in Vietnam. 
There are various areas of cooperation that our two countries can explore: namely infrastructure development, high-quality human resource development, digital technology, pandemic prevention, and COVID-19 vaccine production. Given the emergence of new variants, the Vietnamese Government has identified access to vaccine sources as a high priority. In this regard, Japan has provided Viet Nam with three million doses Covid-19 vaccines and other medical supplies and equipment such as cold storage boxes for vaccine transportation by the Japan International Cooperation Agency (JICA). This is such a great guesture that highlights the spirit of sharing and solidarity. On this note, let me express my sincere thanks and appreciation to the Japanese Government for actively assisting Vietnam in COVID-19 prevention. 
Even though tourism has been restricted due to Covid-19, I very much appreciate the tireless efforts of Japan in successfully hosting the Tokyo 2020 Olympics and Paralympics in this challenging time. This event is a shining beacon of hopes for humanity during the times of turbulence. 
This year marks my third year as Ambassador of Vietnam to Japan. Three years of working with Japanese friends and colleagues have brought me fond memories of the country, culture, and the people of Japan. The friendship, good-will, tremendous support from the government, the local administration, the private sector, academia, the people, etc. will be long-lasting values that I carry on. With my whole-hearted belief, the Vietnam - Japan relations will blossom with greater momentums in the future. I truly believe that this kind of partnership and long-standing trust is an exemplary model for countries in the region and the world.
Quick contact
Address: Tokyo, 151-0062, Shibuya-ku, Motoyoyogi-cho, 50-11
Telephone Number: (813) 3466-3311; 3466-3313; 3466-3314.
Emergency line for Vietnamese citizens: +8180-9661-5656
- Fax: +8133466-3312
- Email:
vietnamembassy-japan@vnembassy.jp (General information)
vnconsular@vnembassy.jp (Consular Affairs)