On 06 December 2015, diplomats and staffs from the Embassy of S.R. of Viet Nam in Tokyo joined the ASEAN Committee in Tokyo (ACT) Golf Tournament 2015 at Narita Hills Country Club, Chiba. It was the Viet Nam Embassy in Tokyo's turn to host the annual Golf Tournament, in cooperation with the International Sports Promotion Society (ISPS) led by its esteemed Chairman, Dr. Haruhisa Handa, one of Japan's leading corporate icons, a patron of the arts, and a philanthropist who has channeled his passion for sports to worthy charities.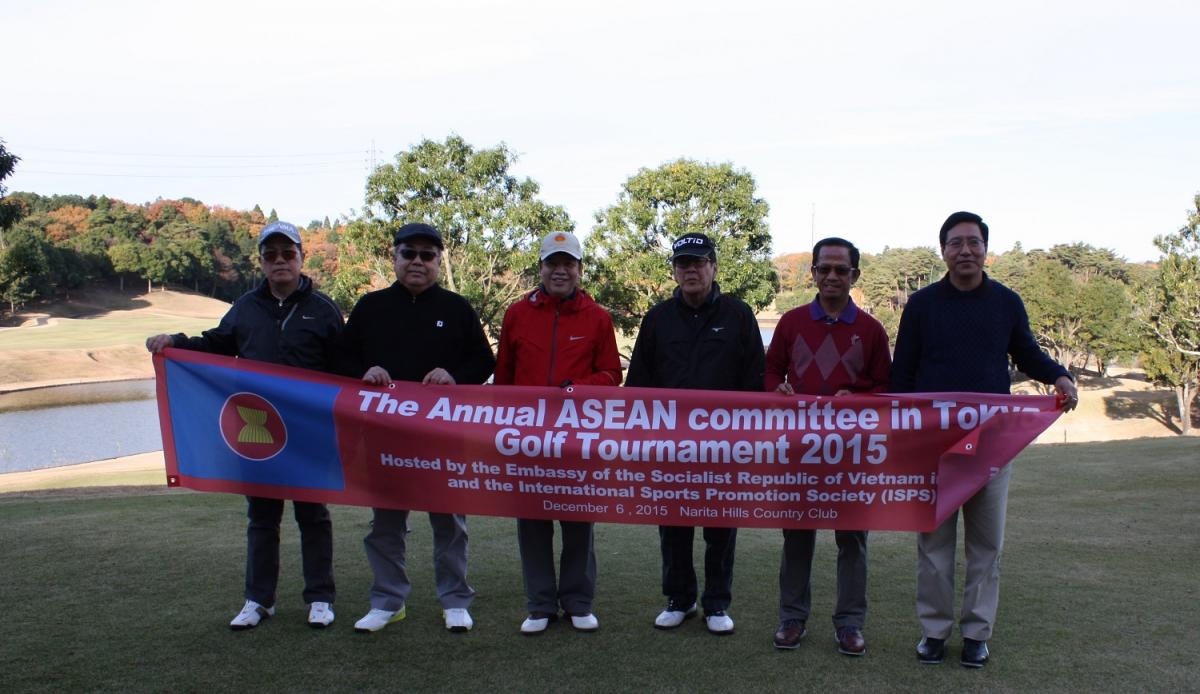 The annual event saw the participation of seven (9) teams spearheaded by the Ambassadors of Brunei, Laos, Malaysia, Myanmar, Singapore, and Vietnam. Thailand, Indonesia and the Philippines were led by its Minister. A total of 52 players played and tested their skills against Narita Hills' challenging tip-top shape fairways and undulating greens, designed to conform and maintain harmony with the mountainous terrain of Chiba Prefecture.
In the prize presentation ceremony, Ambassador Nguyen Quoc Cuong described the Viet Nam Embassy's hosting of the event as consistent with Viet Nam unwavering efforts to help foster unity and cohesion within the ASEAN. "Through this Tournament, we further our own mini-ASEAN Socio-Cultural Community in Japan and consolidate unity in diversity. In co-organizing this Tournament, Viet Nam supports the ACT's objective, as mandated by the ASEAN Charter, of advancing ASEAN's interests and identity in Japan", said Ambassador Cuong.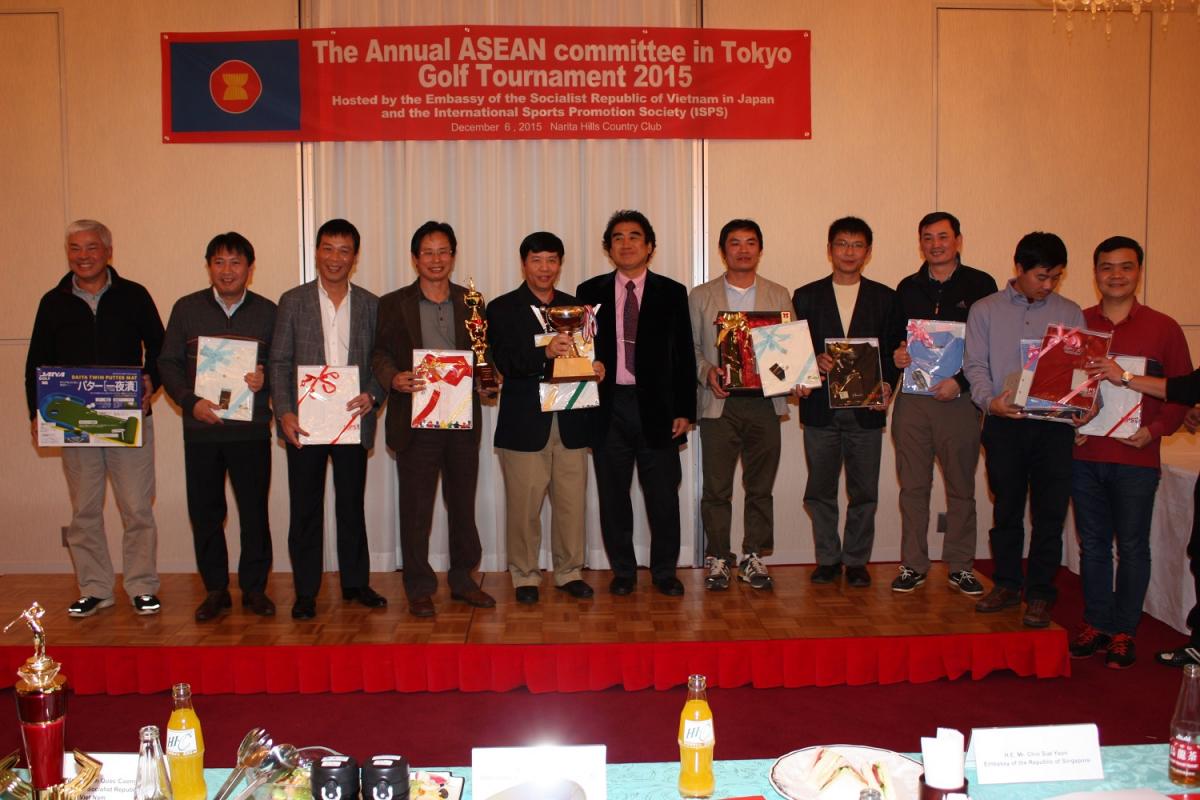 Playing under double Peoria scoring rules, the Viet Nam EmbassyTeam led by Ambassador Nguyen Quoc Cuong emerged as the Overall Championship Trophy in the Team Category of this year event.  Ambassador Nguyen Quoc Cuong also won Ambassador's Winner prize.