CHAIRMAN OF THE LOWER HOUSE BUDGET COMMITTEE 
 AND CHAIRMAN OF THE JAPAN-VIETNAM PARLIAMENTARY FRIENDSHIP ALLIANCE, H.E. MR. TOSHIHIRO NIKAI LAUDS VIET NAM'S NATIONAL DAY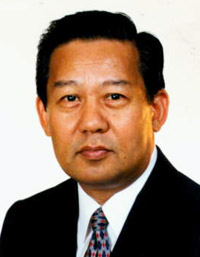 On the occasion of the 70th National Day of the Socialist Republic of Viet Nam (2/9/1954 - 2/9/2015), as the Chairman of the Japan – Viet Nam Parliamentary Friendship Alliance and on behalf of all members of the Alliance, I would like to extend my warmest congratulations to the Government and people of Viet Nam. Over the past 70 years, Viet Nam and its people have accomplished astonishing feats that has won the world's admiration. On its current course of economic reforms and national development, Viet Nam continues to make remarkable achievements. Its regional and international stature is rising ever higher.
I am joyous to see the vibrant friendship between Viet Nam and Japan deepening and encompassing a wide range of areas. Following the establishment of our Strategic Partnership in 2009, during the state visit of President Truong Tan Sang and Madam to Japan, the leaders of our two countries have agreed to upgrade bilateral relations to the Extensive Strategic Partnership. Two months ago, at the invitation of Japanese Prime Minister Shinzo Abe to attend the 7th Mekong-Japan Summit, Prime Minister Nguyen Tan Dung and a high level Vietnamese delegation embarked on an official visit to Japan where the leaders engaged in substantive discussions and many important agreements were reached. These activities embody the remarkable developments in bilateral relations over the last few years. It also stands as a testament to the trust between both sides and their determination to further promote Japan – Viet Nam relations.
Japan and Viet Nam have long shared common social and cultural values. Today, our two countries share strategic viewpoints and interests. Faced with common economic and security challenges, we are working proactively and closely with each other for national development to contribute to peace, stability and development in the region. In that spirit, the Japan-Viet Nam Parliamentary Friendship Alliance, a close friend of Viet Nam, will make every effort to strengthen and promote this relationship between the two countries. We will also do our best to support Viet Nam in its development endeavors. 
Amidst images of Vietnamese lotus flower in bloom in Wakayama, and thoughts of Vietnamese friends admiring Oga lotuses in Viet Nam, it is my firm belief that the our people will treasure and care for the Japan – Viet Nam friendship and cooperation.