Ambassador Vu Hong Nam awarded AEON 1% CLUB Fund with Certificate of Merit
On March 29, 2021, at AEON Group headquarters, Ambassador Extraordinary and Plenipotentiary of Vietnam H.E. Mr. Vu Hong Nam awarded the Certificates of Merit to the AEON 1% CLUB Fund for its contributions to the Vietnamese community in Japan during the COVID-19 Epidemic. Mr. Yokoo Hiroshi, Chairman, accepted the Certificates of Merit on behalf of the AEON 1% CLUB Fund.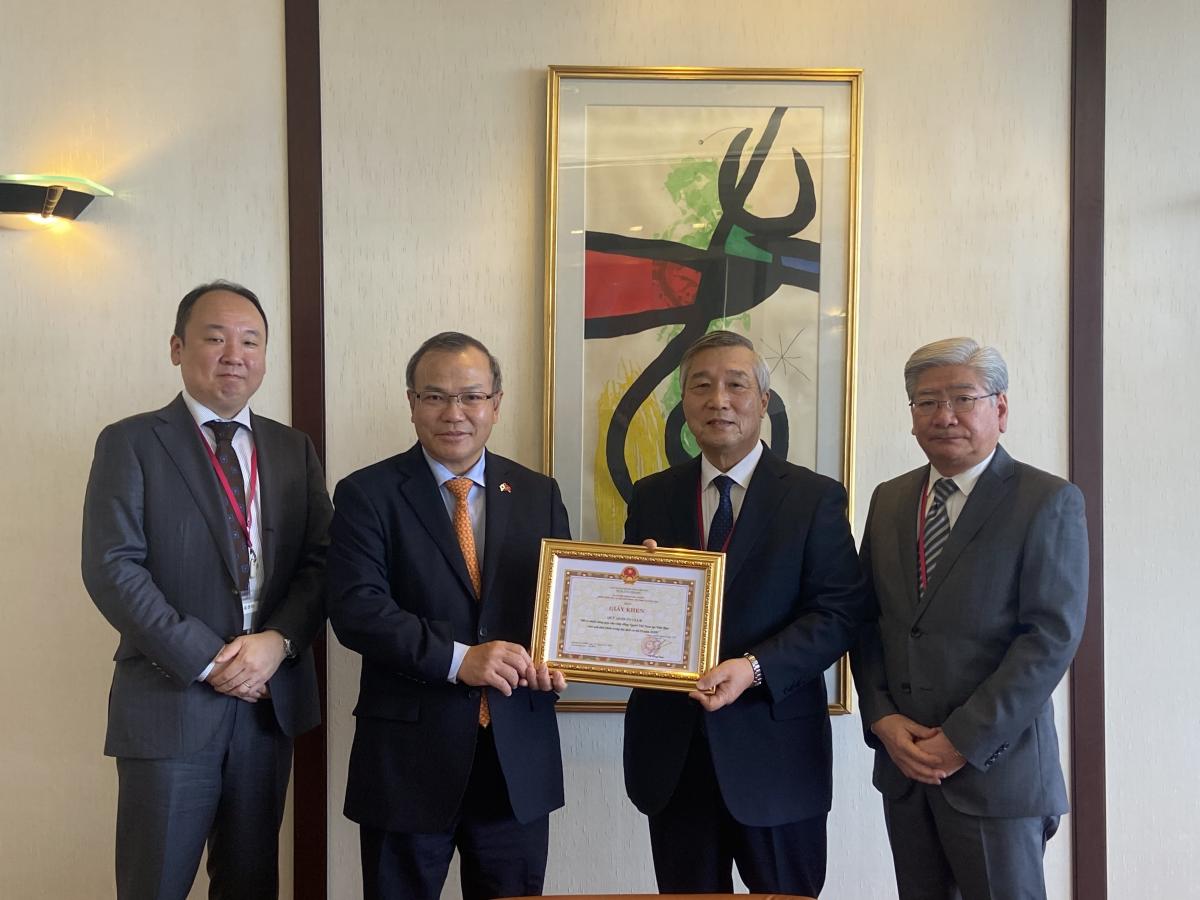 During the pandemic, when many Vietnamese lost their jobs, income, and accommodation, AEON Fund 1% CLUB actively contributed to the Vietnamese community for a stable life during the Pandemic.
Ambassador Vu Hong Nam also highly appreciate the AEON Group, including the AEON 1% CLUB, for its contributions in promoting Viet Nam - Japan bilateral trade and hopes that AEON to continue increasing AEON's foothold in Viet Nam.
Quick contact
Address: Tokyo, 151-0062, Shibuya-ku, Motoyoyogi-cho, 50-11
Telephone Number: (813) 3466-3311; 3466-3313; 3466-3314.
Emergency line for Vietnamese citizens: +8180-9661-5656
- Fax: +8133466-3312
- Email:
vietnamembassy-japan@vnembassy.jp (General information)
vnconsular@vnembassy.jp (Consular Affairs)