On June 5, Ambassador Designate Pham Quang Hieu paid a working visit to Tochigi Prefecture.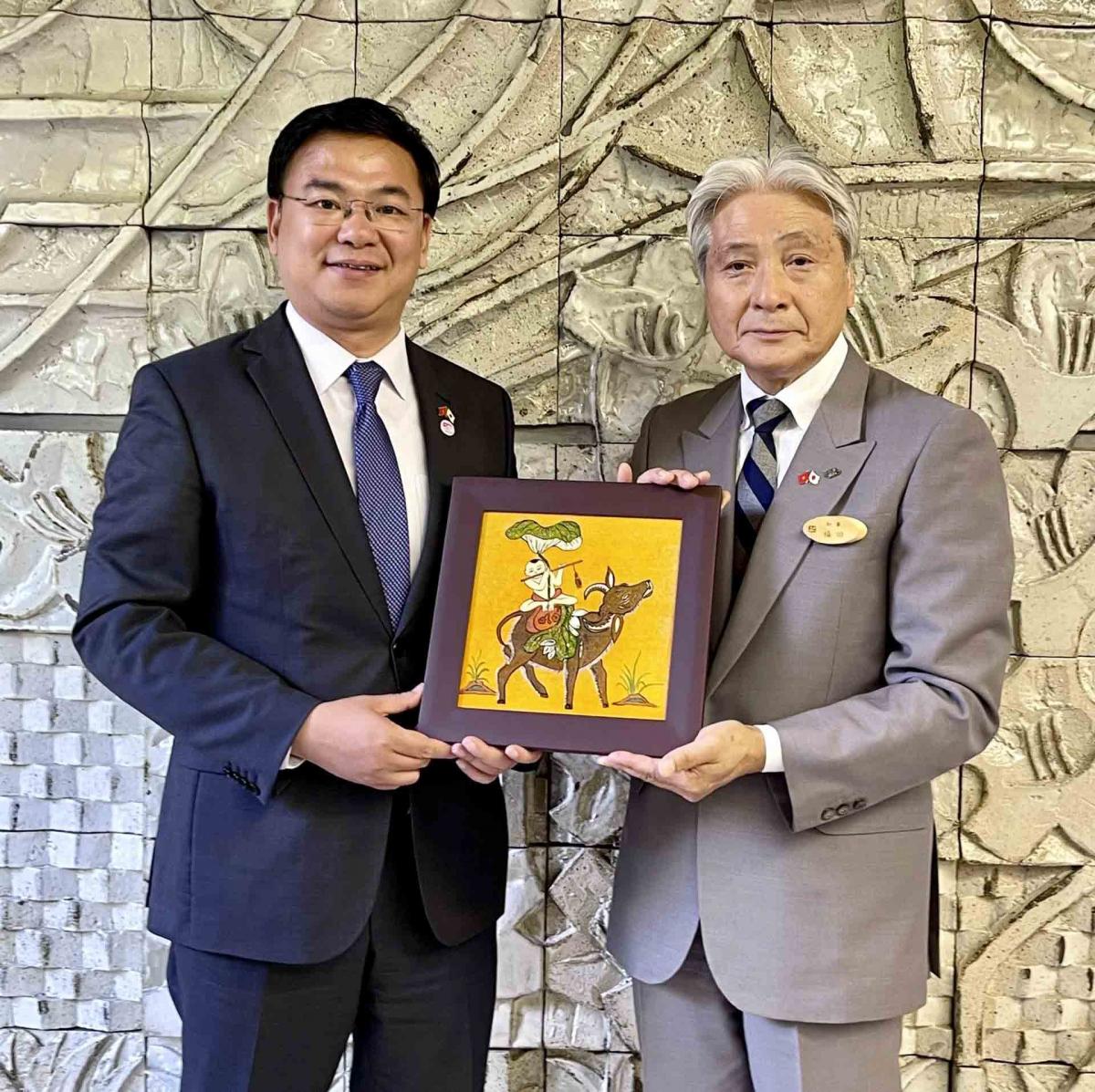 In his meeting with Governor Fukuda Tomikazu, Ambassador Designate Pham Quang Hieu shared that Tochigi is the first Japanese Prefecture that the Ambassador Designate has visited and worked with since taking on his new role as Ambassador of Viet Nam to Japan. On the occasion of the 50 th anniversary of the Vietnam-Japan diplomatic relations and the 150 th founding anniversary of Tochigi Prefecture, Ambassador Designate Pham Quang Hieu and Governor Fukuda Tomikazu shared their joy that the cooperation between the two countries is at its highest in many years and cooperation between Tochigi Prefecture and Vietnamese agencies and localities is also developing strongly, especially after Prime Minister Pham Minh Chinh's visit to Tochigi in 2021.
Ambassador Designate Pham Quang Hieu placed his priority in visiting Tochigi in order to discuss with the provincial leaders to concretize the orientations and cooperation priorities mentioned by Prime Minister Pham Minh Chinh during his official visit to Japan in 2021. Ambassador Designate Pham Quang Hieu believes that there are many potentials for cooperation between Tochigi and Vietnam and hopes that the Governor will continue to pay attention to promote cooperation agreements with the Ministry of Planning and Investment, Vinh Phuc Province of Vietnam in the coming time.
The two sides enhance their cooperation in areas where Tochigi has advantages and Vietnam has potential for development. Ambassador Designate Pham Quang Hieu wished that Tochigi Prefecture would soon become Japan's number 4 ranking in all fields of cooperation with Vietnam which commensurate with Tochigi's 4th ranking in Japan.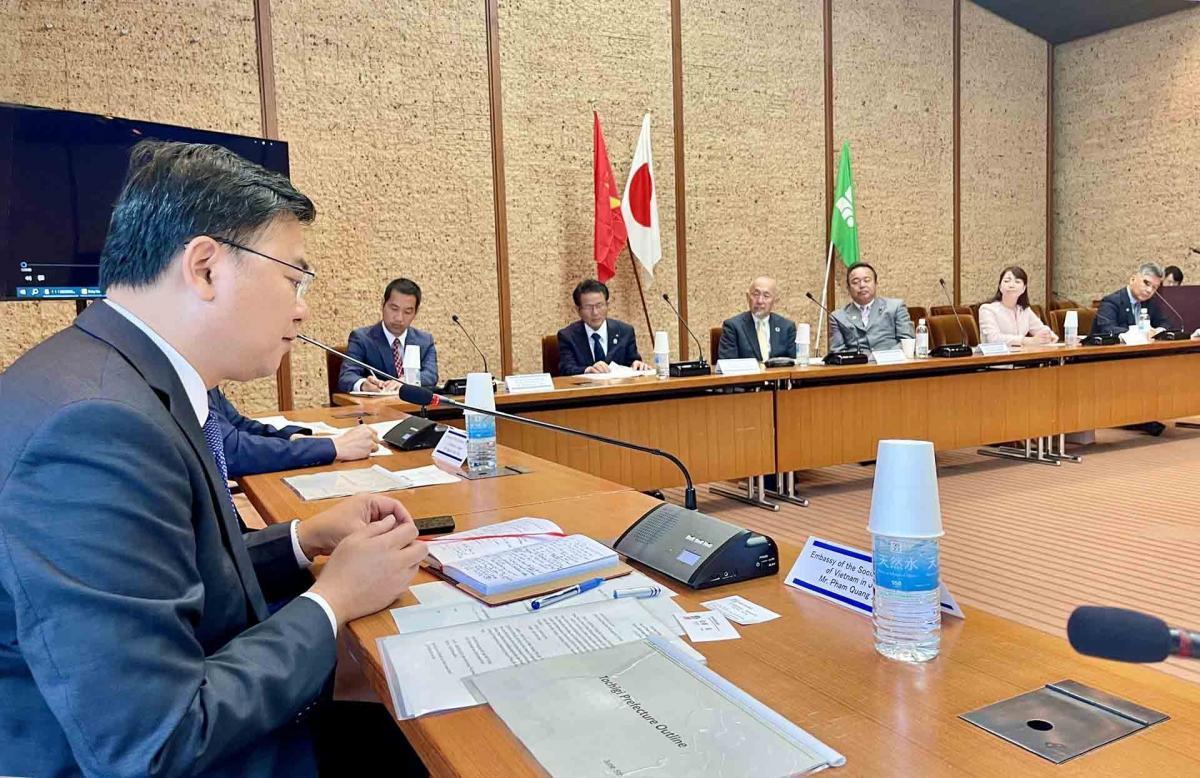 Earlier, Ambassador Designate Pham Quang Hieu and Deputy Governor Suenaga Hiroyuki of Tochigi Prefecture chaired the Vietnam - Tochigi cooperation seminar with the participation of leaders of the prefecture, relevant departments and agencies, Tochigi's leading companies, university rectors and leaders of business associations and Tochigi agricultural cooperatives.
Ambassador Designate Pham Quang Hieu shared the good cooperation between Viet Nam and Japan and expressed his hope to attract more cooperation and investment in Vietnam from Tochigi Prefecture such fields as high technology, semiconductors, fuel cells, logistics, healthcare and labor cooperation.
At the seminar, the participants spoke highly of Viet Nam's good relations with Japan, as well as Viet Nam's potentials, political stability. They said Vietnamese well-trained human resources in Japan is gradually meeting the high requirements of Japanese enterprises and will be a source for Tochigi enterprises to invest and expand branches in Vietnam.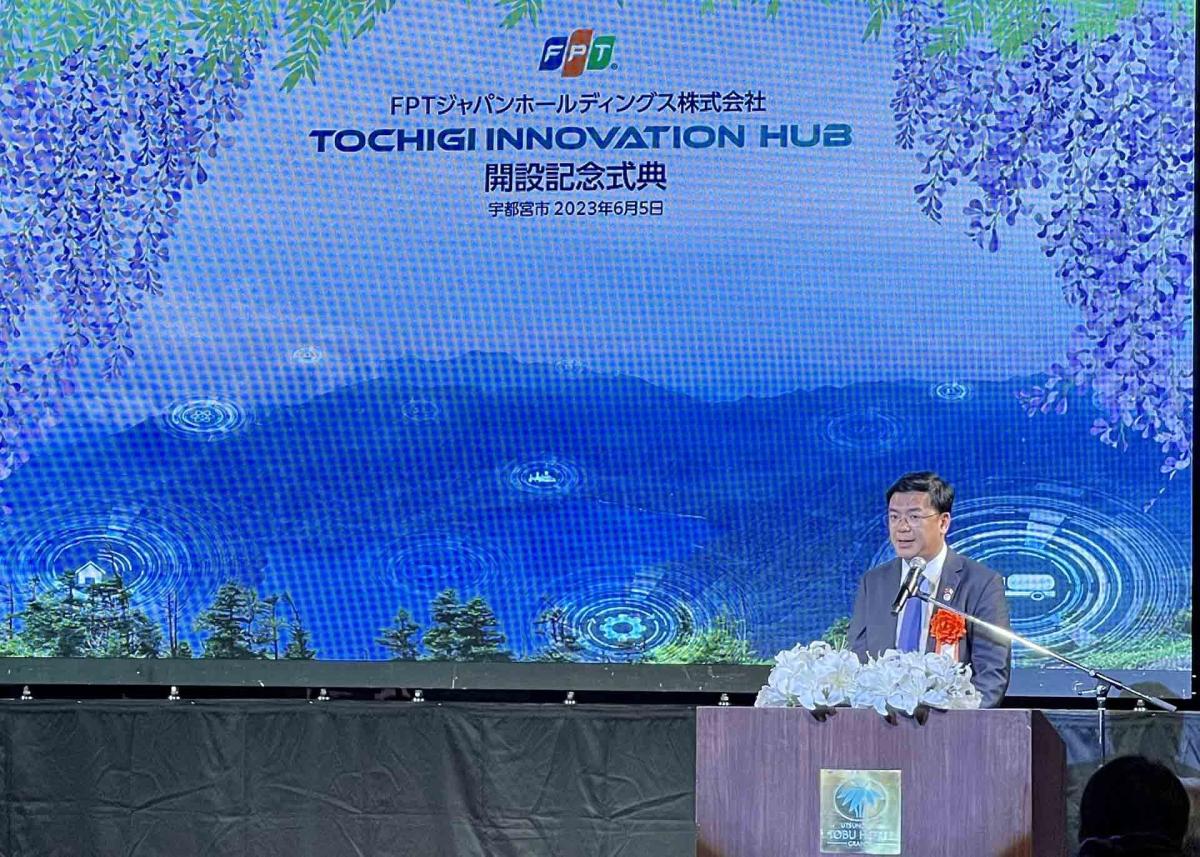 In the afternoon of the same day, Ambassador Designate Pham Quang Hieu and Tochigi Governor Fukuda Tomikazu attended the Opening Ceremony of the Tochigi Office's FPT Japan Joint Stock Company. Ambassador Designate Pham Quang Hieu is pleased to see that over the past 15 years, information technology companies have successfully invested from Vietnam to Japan and are increasingly developing and expanding branches in various localities in Japan. Ambassador Designate Pham Quang Hieu highly appreciated the success of FPT Japan, a pioneer in investing in Japan since 2005 and now has opened the 15th branch in Tochigi on the occasion of the 50 th years anniversary between Vietnam and Japan and 150 th years of of Tochigi Prefecture founding anniversary.
In the coming years, the demand for IT application of Japan in general and Tochigi Prefecture in particular is still big, especially there are needs for digital transformation from businesses, governments and localities towards building a 5.0 society. Ambassador Designate Pham Quang Hieu believes and hopes that, in the coming years, Vietnamese IT enterprises in Japan in general and FPT in particular, will develop strongly and cooperate effectively with Japanese enterprises to contribute to the growth of the IT industry as well as the development of Tochigi and other Japanese localities, thereby becoming the pioneer, prestigious and successful enterprises of Vietnam in Japan, as well as a bridge, bringing successful IT technologies and applications in Japan to serve socio-economic development for Vietnam.