Ambassador Designate Pham Quang Hieu received H.E. Mr. Kotaro Nagasaki, Governor of Yamanashi Prefecture on 04 July at the Embassy of Vietnam in Japan.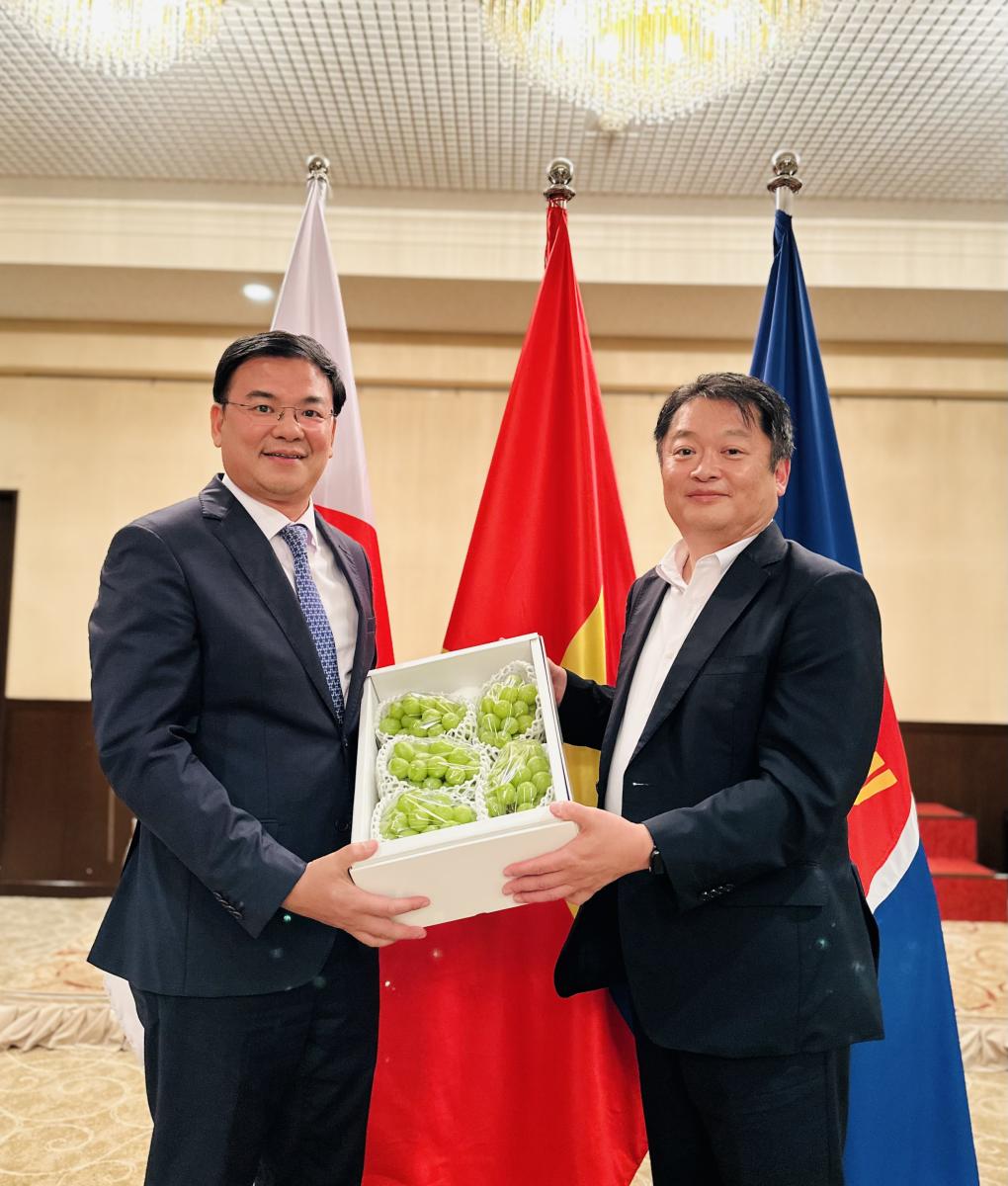 Also present at the meeting were Mr. Mizugishi Fumio, Chairman of the Yamanashi Prefectural Parliamentary Council, representatives of departments: International Cooperation, Tourism Promotion, Investment, Education...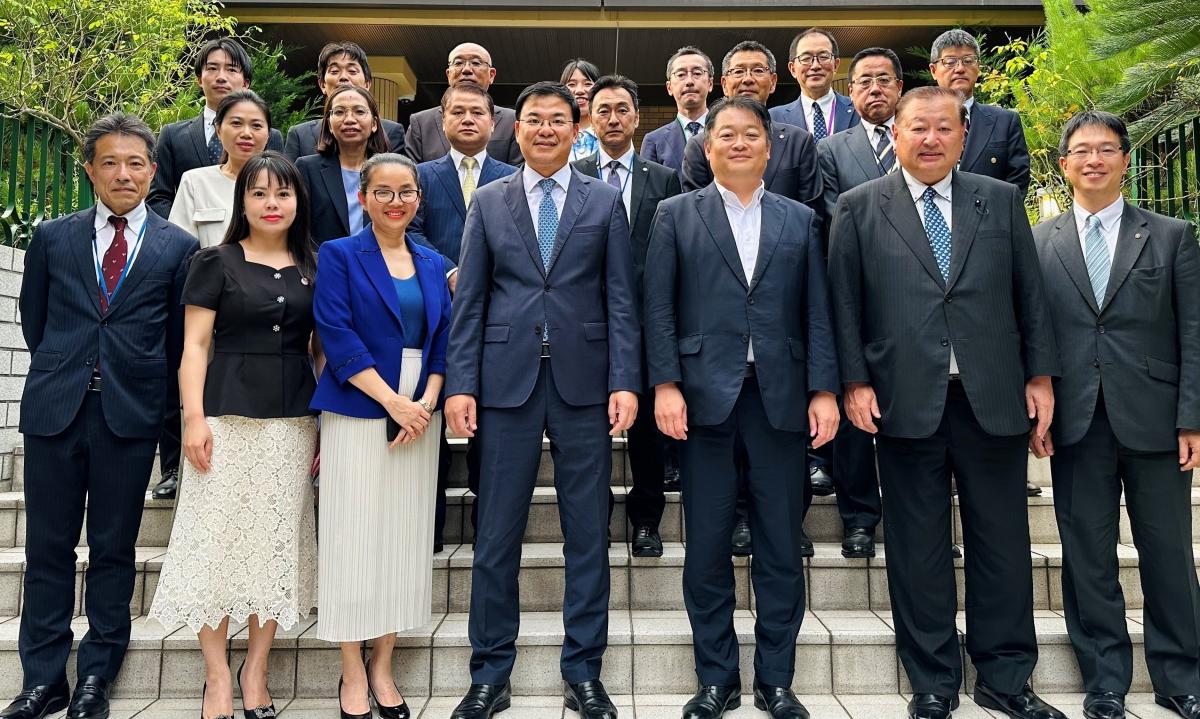 Governor of Yamanashi Prefecture briefed Ambassador Hieu about his recent business trip to Quang Binh, Vietnam in early May 2023 to promote friendship and cooperation between the two localities. The Governor of Yamanashi Prefecture shared with the Ambassador Designate areas that Yamanashi has strengths as well as areas that the prefecture wishes to cooperate with Vietnamese localities such as tourism development, wind power, clean energy, infrastructure, education....
The two sides agreed to strengthen the promotion of relations between localities in the context that relations between the two countries are at the best stage of development and the two countries are celebrating the 50th anniversary of the establishment of diplomatic relations this year. The two sides also discussed the upcoming working trip to Quang Binh led by the Chairman of the Provincial Parliamentary Council Mizugishi Fumio.
Yamanashi leaders also confirmed they welcome the visit by the Chairman of the People's Committee of Quang Binh province to Japan scheduled this early September.